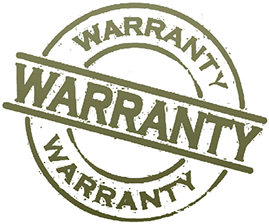 DNR caravan services are approved by the National Caravan Council (NCC) Approved Workshop Scheme (AWS). This means that we service any British manufactured caravan and uphold your service warranty.
Warranty Explained
When you purchase a new caravan you would normally get 6 years water ingress or body integrity warranty as standard – there are options with some manufacturers with newer build caravans for a 10 years warranty. This means that any effect of water ingress to your caravan within this time should be covered.
Sometimes when buying caravans customers are mislead and are told that they must return their caravan back to them for the service. This is incorrect we can service all British makes of caravans, this includes, Bailey, Lunar, Coachman and Elddis. We also carryout warranty repairs to Coachman and Lunar if you so require.
However, in order to meet the individual warranty terms and conditions of that manufacturer you should read their terms carefully. You would normally have to ensure that your caravan receives a full service including brakes on an annual basis within an anniversary period of the original date of purchase. Failure to do so can void your warranty.
Swift
We are fully approved by Swift to carry out servicing and repairs on all their range of caravans which does included the Bessecarr range. In addition to the service, if any warranty issues are identified at the time of service (or after) we will be able to manage the warranty process and claims for you. Depending on the age of your caravan we can also get spares parts for your swift. Please allow plenty of time for ordering as they can take several weeks to arrive.
Adria
We are, at this time the only mobile service agent in the area authorised to service Adria caravans – we have access to their data base and can query issues that you may have or order any parts that may be required.